FallFest Entertainment
Friday Night Sept 13: Mainstage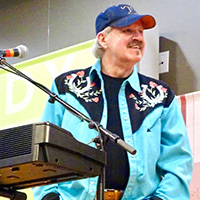 John Ford Coley
Grammy nominated from his 1970's duo "England Dan and John Ford Coley" Top 40 Hits include: I'd Really Love to See You Tonight, Nights are Forever, Sad to Belong, We'll Never Have to Say Goodbye Again, Love is the Answer, And more!
Jeff Pitchell and Texas Flood with special guest JAMES Montgomery.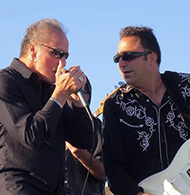 When blues legend James Montgomery plays the harmonica, he "brings it on home". Whether it's recording with Kid Rock, sitting in with Gregg Allman, or fronting his hot band of thirty years, Montgomery plays with authority.
While growing up in Detroit he learned first-hand from the masters - James Cotton, John Lee Hooker, and Jr. Wells - at the legendary "Chessmate." Over the years, he's carried on in the tradition and continues to be a vital presence in Blues as one of the most dynamic performers on the scene.
In 1970, while attending Boston University, Montgomery formed the James Montgomery Band. His inimitable (oh yeah, he majored in English) harmonica playing combined with his incredibly energetic live shows led to the band's quick ascension on the New England music scene.
Within two years, the James Montgomery band was among the hottest acts in Boston along with J. Geils and Aerosmith, and they were quickly signed to a multi-album deal with Capricorn Records.
.
Sunday, Sept 15: Main stage 12:30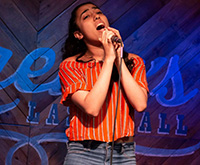 Aarshiya
Music isn't unfamiliar to 16 year old rising talent Aarshiya. Since the tender age of 5, she recalls taking her voice seriously through vocal training and music lessons. With influences such as Ariana Grande, Alicia Keys, Christina Aguilera, and H.E.R., one can describe her style as R&B influenced pop.
Bringing her commanding stage presence and infectious enthusiasm to each performance, she is sure to keep any audience entertained. To date, Aarshiya has been able to connect with audiences and individuals while performing all around New England at various venues including: Faneuil Hall, Tower Hill Botanical Garden, Thunder Road Music Club, Loretta's Last Call, Hampton Beach, Wachusett Mountain, Amazing Things Arts Center, Exhibit A Brewing Company, and Orlando's very own Disney Springs and that is only to name a few! In April 2019, she was named "Greatest Potential Performer" by Artists on the Move and Young Performers Club at the All You Got Tour auditions. She is also currently a semi-finalist at the Hampton Beach Talent Competition.
Sunday, Sept 15: Main stage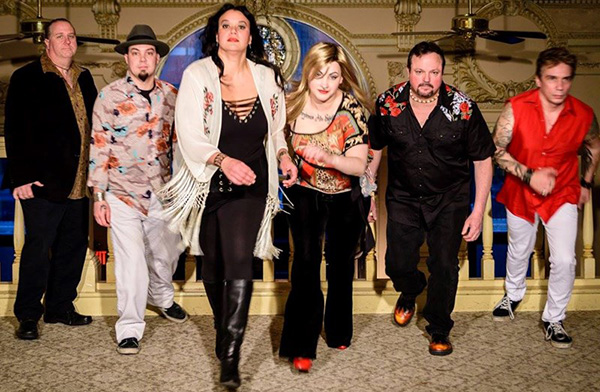 Whole Lotta Heart​​​​​​