SpringFest Entertainment
Friday Night May 10: Mainstage
5pm- Ryan Piccolo
6:30pm- DISPLACEDANGER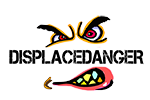 DISPLACEDANGER is a 4 piece original alt rock band based in West Greenwich, featuring vocals by Gina Giorgio and Amber Lynn, with Stuart Spitalnic on bass, Dave Boiani on guitar, and Artie Tefft on drums. Formed in 2018, the band is playing gigs and getting ready to record its first CD
8pm Mainstage- Dirty Deeds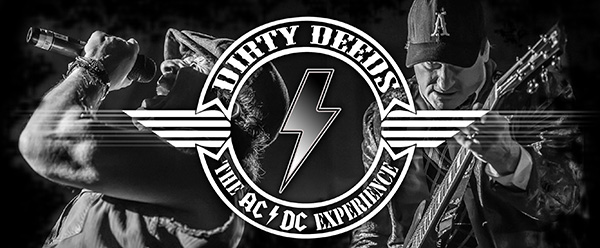 Dirty Deeds The AC/DC Experience out of Boston, MA, has been touring the US for over 20 years bringing forth their high energy and wildly entertaining tribute to one of the world's best rock bands, AC/DC! Dirty Deeds' performance revisits all of the timeless AC/DC hits along with a theatrical ride through rock n' roll history bringing you back to the early music that was at the roots of AC/DC's rise to stardom.
Earning a reputation for their attention to detail and passion for AC/DC, Dirty Deeds The AC/DC Experience recreates the exact sound of AC/DC by performing the songs authentically note for note along with capturing the unique and exact tone that the super group has come to be known for. On stage, Dirty Deeds mimic the antics and appearance of AC/DC in such a way that will keep you wondering if you're experiencing the real thing! Making use of interactive video, lighting, and fully functional props, Dirty Deeds recaptures the theatrics of an AC/DC concert in its entirety! Truly an experience, unlike any other!
A true audio and visual experience, Dirty Deeds invites you to take part in a few hours of pure Rock n' Roll escapism as they take the stage and pay tribute to one of the greatest bands of our time.
Friday Night May 10: Demo
6pm- Acrobatrix
7pm-Keifers Martial Arts
8:15pm- Actobatrix
9:30pm- Acrobatrix

Saturday, May 11th: Mainstage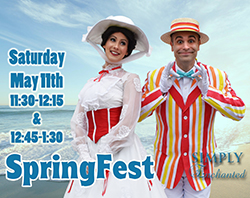 11:30am- Mary Poppins & Bert
12:15pm- Magic of Larry and David
12:45pm- Mary Poppins & Bert
2:00pm- Magic of Larry and David
3:00pm- Justin Harris
4:00pm- Magic of Larry and David
4:45pm- Nina J.
5:45pm- Dan Lapoint
6:00pm- Nick Bose
6:45pm- John Batdorf
John Batdorf is a singer-songwriter solo artist and one half of Las Vegas Rock and Roll Hall Of Famers folk-rock duo Batdorf & Rodney. He's also a successful film and TV composer, session vocalist, and inspirational musician in the substance recovery community.
In his five-decade career, he's worked with icons such as Ahmet Ertegun, David Geffen, Clive Davis, Roger Birnbaum, Adele, James Horner, Jimmie Haskell, Bill Conti, Bob Ezrin, Tom Werman, Bill Halverson, America, Rod Stewart, Dave Mason, Donna Summer, Dwight Yoakum, David Lee Roth, and Motley Crüe, plus many others. In the realm of film and TV incidental music, he's lent his voice and compositional skills to beloved shows such as Tom and Jerry Kids, Garfield and Friends, Touched By An Angel, Promised Land, and Doctor, Doctor, and Book of Days. Most recently Wham Bam, a hit by John's band Silver in 1976 is now part of the soundtrack to Guardians Of The Galaxy ll. With legendary Utah-based singer, composer, and filmmaker, Michael McLean, under, Batdorf & McLean, he's launched a unique substance abuse survival platform, and released the CD Soundtrax2Recovery.
Batdorf has also released new music collaboratively with his old partner Mark Rodney and James Lee Stanley. Since 2004, he's released seven solo albums on his own imprint, BATMAC MUSIC. His just released CD, Me And My Guitar is a handpicked stellar seventeen song collection of unplugged, rearranged and completely re-imagined material John has recorded over the last forty seven years.
8:00pm- Sam Woolf (American Idol Finalist 2014)
Sam Woolf is a singer-songwriter who gained national recognition as a Top Five finalist on American Idol's 2014 season. Best known for his original compositions and pitch perfect vocals, Sam has been hailed as a "natural singer whose soul and passion are undeniable in every note he sings." With the support of his strong network of fans, dubbed the "Woolfpack," Sam's live performances and recordings has garnered millions of views on social media.
In 2014, Sam released his debut EP Pretend, produced by Grammy award-winner Danny Blume. The album, which was released independently, debuted at #9 on the Billboard Heatseakers Chart. Most recently, Sam released two new singles, "Fast 'n' Dirty," and "Stop Thinking About It," which he co-wrote with Stephen Puth (brother of singer-songwriter Charlie Puth). Additionally, he recorded "On It" with the Como Brothers at Germano Studios in New York City with Grammy Award-nominated engineer Kenta Yonesaka.
Sam co-headlined the Lakewood Ranch Winterfest in 2015 with the Doobie Brothers, War, and Jefferson Starship, opened for We The Kings during their 10th Anniversary Tour, and was a featured performer at an Alex Preston concert in New Hampshire. Independently, Sam has performed extensively at public and private venues in Florida and the Northeast.
Saturday, May 11th: 9pm Mainstage
Aztec Two-Step featuring Rex Fowler & Friends

Neal has retired but Rex & company carry the Aztec Two-Step legacy forward!
Originating from a chance meeting in 1971 at a Boston coffeehouse open mic night, Aztec Two-Step burst on the scene in 1972 with their self-titled debut album on Elektra Records. This and their three subsequent albums for RCA Records made the band staples of progressive FM radio and college radio, helping to usher the folk-rock music of the '60s into the 1970s and beyond. Rex Fowler and Neal Shulman went on to spend a lifetime making music together. After 47 years Neal has made the decision to retire following the passing of his wife, and he and Rex have agreed wholeheartedly that the ATS legacy should be carried forward into a new era.
Rex's new Aztec Two-Step ensemble, which includes his new wife Dodie Pettit and Steven "Muddy" Roues, has embraced a busy touring schedule. They're performing ATS fan favorites and forgotten gems often reminiscent of Aztec's original recordings, earning standing ovations and rousing reviews. And Rex's band banter and stage patter is still as fun, warm and engaging as ever.
"Amazing show at Courthouse Arts…. Go see Rex, Dodie and Muddy. You won't be disappointed!"
"The show with Rex and Friends in Sarasota was fantastic! - looking forward to seeing you again!"
"Great show at City Winery!!…. Rex's new configuration maintains the integrity of the ATS music that fans love..."
Saturday, May 11th: Demo
12:00pm- Acrobatrix
1:00pm- Premier Martial Arts
4:00pm- Acrobatrix
6:00pm- Premier Entertainment Country Line Dancing
7:00pm- Keifer's Martial Arts
8:15pm-Acrobatrix
9:00pm-Premier Entertainment DJ
Saturday, May 11th: Roving
Amy the Mime
Saturday, May 11th: Front Gate Lot
11-3pm- Classic Car Show with The Wolf and The Doc
Sunday, May 12: Mainstage
11:30am- Rapunzel & Snow White
12:30pm- Magic of Larry and David
Get ready for a HEART-pumping rock and roll experience showcasing the music of HEART and paying homage to Heart's live shows as they tastefully honored the mighty Led Zeppelin. Featuring not one, but two soaring female lead vocals, a lineup of precision multi-instrumentalists, and period costumes, Whole Lotta Heart ventures through three decades of the most powerful female-led rock band of all time. The band is sure to steal your heart and leave your rock and roll soul hungry for more.
"...Great stage presence. Fantastic harmonies and solo vocals. Whole Lotta Heart has a whole lotta talent. Highly recommended."
"I just saw these guys at the Foxboro Orpheum. I've never said 'wow' so many times during a show. The way they perform Heart and Zeppelin is incredible"
"...What a show! These musicians are incredible. The powerhouse vocalists are unbelievable...It was like being at an actual Heart concert. "
Sunday, May 12: Mainstage
3:45-5:00pm- Space Junk is Forever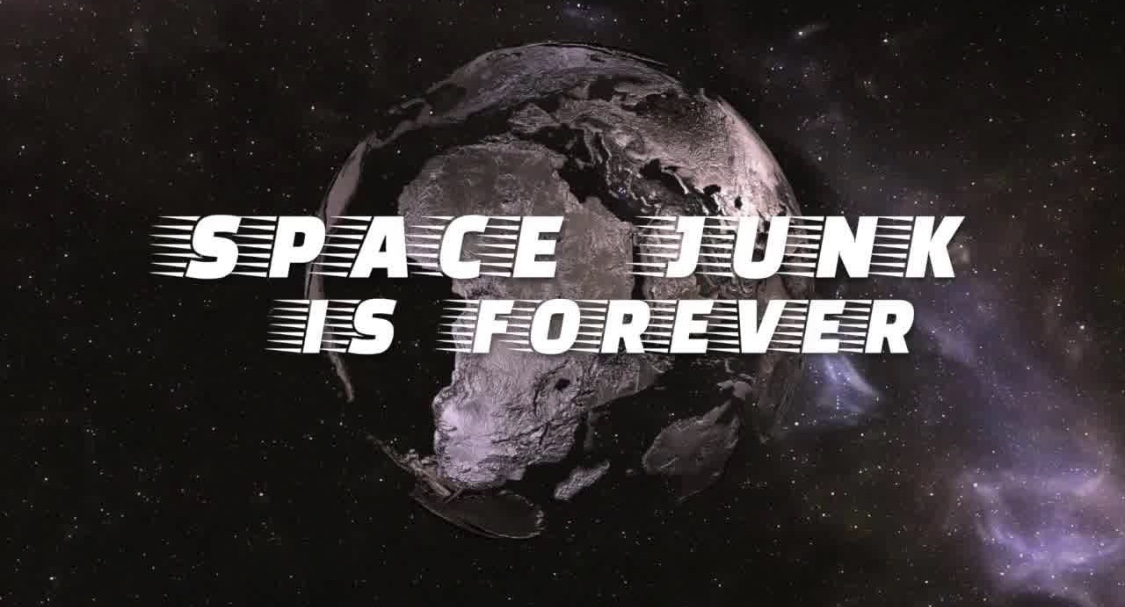 SJIF is a mostly instrumental impressionistic Boston based band swirling the sounds of classic keyboards, drums, and lots of effects pedals into short idea-based sketches with pertinent titles. Click here to hear the album
Sunday, May 12: Demo
12:00pm- Acrobatrix
1:00pm- Shield Martial Arts
2:00pm- Acrobatrix
3:30pm- Acrobatrix
Sunday, May 12: Roving
Miracle Fish Puppets
Amy the Mime
Sunday, May 12: Front Gate Lot
11-3pm- Classic Car Show with The Wolf and The Doc
11-3pm-Lemon Car Show